Deanna Taylor
"Hi! My name is Deanna Taylor and I am the newest face you will see here at Crystal Springs Veterinary Clinic, P.A. I started here in March of 2023 and have been super excited meeting all of our patients and clients. You have boarders? Bring them to me, I love them all! I take care of all of furry boarders every other weekend. It brings me so much joy every day to know I can help our furry patients and their families, since becoming Crystal Springs Vet's Client Care Specialist. My goal is to learn as much as possible to be able to float all over the clinic and help where is help is needed. When I'm not at the clinic, then I am most likely at home with my 2 fur-beans, Dudley (Chihuahua) and Molly (Mini Pit Bull), with my husband.
Alea Reynolds
"Hi! My name is Alea and I am the Lead Veterinary Technician here at Crystal Springs. I have been working here at the clinic since January of 2014. I have a HUGE love for all animals and for the people who own them. My furry family includes my Pitbull/Cur Dog (Bella), Jack Russell Terrier (Miracle), Australian Kelpie (Milo), Blue Pit Bull (Jade). I also have 4 American Shorthair Cats (Aiden, Sam, Dean, & Castiel) and a Siamese Mix (May-Lin). My hobbies include family adventures, fishing or anything outdoors or Halloween related. I take extreme pride in my profession and making sure all your fur-babies are happy and healthy!"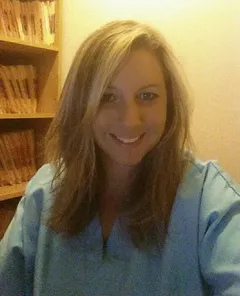 Alicia Storer
"Hi! My name is Alicia and I am the office Manager of CSVC. I have been here at the office for over 10+ years. I love all my fur-children, dogs, cats, horses, etc. I am happily married with 3 beautiful children and 3 grand-babies!"


Alivia Robertson-Arnold
"Hiiii! My name is Alivia, and I am a Veterinary Technician here at Crystal Springs. I started here in July of 2015. I have 3 fur-babies at home, a Welsh Corgi (Tyson), Chihuahua (Naruto) and a domestic short hair (Lady). I also have a noodle named Linguini (Yellow Ball Python). My hobbies include drawing and reading. One thing I enjoy every day is to come and help make our furry patients/boarders feel awesome!"
Yasmine Mendenhall
"Hi! My name's Yasmine, and I am a Kennel/Technician Assistant here at Crystal Springs. I began working here in June of 2016. I started working here part time and gradually into full time. I have a Dutch Shepherd mix (Storm), an Australian Cattle Dog (Tara), 2 Border Collies (Embyr & Fox), an Belgian Malinios (Zima), and an American Shorthair Cat (Jake), an American Long Hair (Pippin) and a Bearded Dragon (Stitch). I have a huge interest in dog training and agility, meaning I always love to teach dogs new tricks! My hobbies consist of drawing, singing, playing music, playing volleyball and my newest obsession is tattooing. I love bonding and caring for all the fur babies who come in to stay with us here at CSVC."